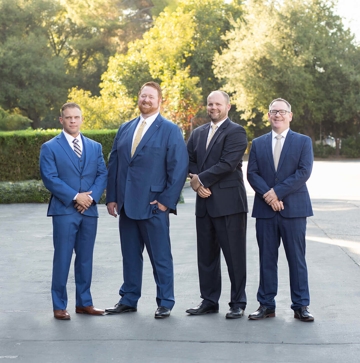 About Del Rio & Caraway, P.C.
Representing Injured People in Sacramento
The team at Del Rio & Caraway, P.C. likes to describe themselves as real people getting real results for real injuries. When you entrust your case to our firm, you don't have to worry about being treated like a number.
Our team is made up of people who are genuinely concerned about helping you navigate your legal situation, no matter how complex it may seem! We are passionate about standing up for the little guys against large companies and corporations who would take advantage of them.
Our Approach to Representation
At Del Rio & Caraway, P.C., we prioritize the client. We believe that our clients are people, not numbers, and should be treated as such. We understand that many of our clients are facing some of the most devastating and tragic circumstances of their entire lives.
Do You Have a Case?
Find Out Now
By taking the time to understand their specific circumstances, we craft a case that is fit to meet their needs. Our success is only of value when we have truly made an impact in our clients' lives and set them on the path towards a safe, secure future.
We prioritize the client in the following ways:
Assigning a skilled case manager to each case
Remaining available to take clients' calls 24/7
Listening to our clients to understand their unique situations
Communicating openly with them about their legal options
At the end of the day, if we believe that our client would get the results they deserve by taking the case to trial, we will do just that. As skilled trial attorneys, we relish the opportunity to help our clients secure a stable future through skilled representation and passionate advocacy.