Uber & Lyft Accident Attorneys in Sacramento
Call
(916) 229-6755

for Help with Accidents Involving Ridesharing Services

Car accidents involving ridesharing services like Uber and Lyft certainly fall into the category of "complicated and confusing." There are typically passengers, drivers, and rideshare service providers involved, all with their various insurance policies and levels of coverage. Because Uber and Lyft are corporations and drivers work for the companies themselves, the issues of fault and liability can become murky.

Our team at Del Rio & Caraway, P.C. cares for you and wants to be there for you, even in the most complicated and confusing circumstances. No matter your injury or accident, our attorneys are here to serve you and help you move toward the result you want and the compensation you deserve.
Why Hire Del Rio & Caraway?
We're Real People, Getting Real Results for Real Injuries
No Upfront Fees: Pay $0 Until We Win Your Case
Available 24/7 to Provide Answers & Legal Help
Backed by Decades of Experience Helping the Injured
We are genuinely concerned for your well-being. We believe our clients are people, not case numbers. We're here to help you reach financial recovery and a stronger future.
Who is Responsible for My Injuries in a Rideshare Accident?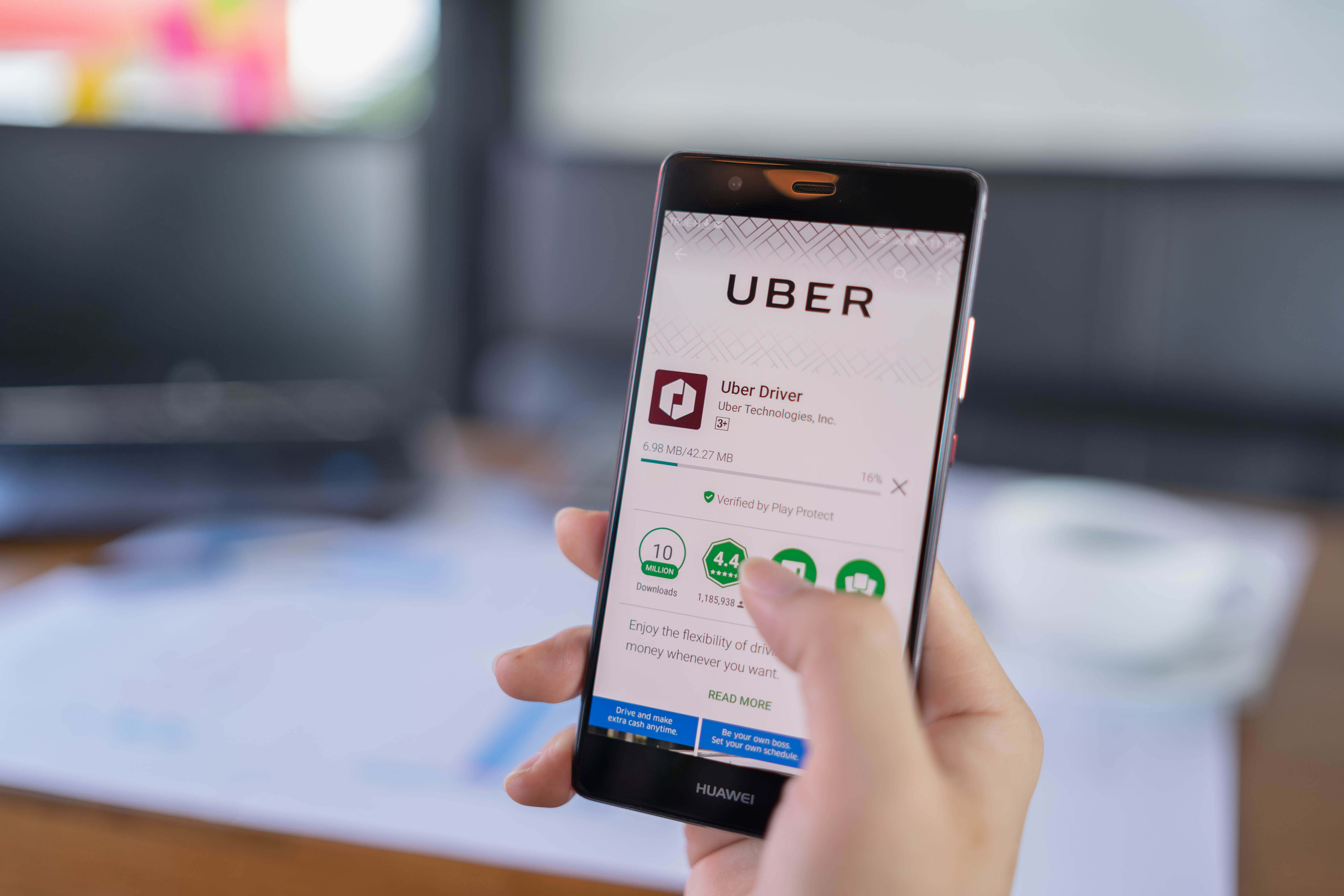 In any accident, if you are harmed due to someone else's recklessness, negligence, or careless error, you may be able to take legal action against them to pay for the costs you have unfairly incurred as a result. Your rights are the same in Uber/Lyft accidents, but the challenges tend to be a bit different than in other collisions.
For starters, Uber and Lyft drivers work for their companies but are not directly employed by them. Strictly speaking, they are considered independent contractors and the company is not immediately liable to pay for damages and expenses associated with an accident, even if it was directly caused by one of their drivers.
As it pertains to your injury and recovery, this means your driver (or the driver whose negligence resulted in your harm) will first have to rely on their own insurance coverage, which tends to be significantly more limited than that of their company. You can only recover as much as the at fault driver's insurance policy will allow.
However, the insurance settlement isn't always enough, especially if your injuries are serious and resulted in extended hospitalization, rehabilitation, or a change in your ability to work and earn a living. There are some cases in which you may need to pursue compensation from the driver's company to ensure all your expenses are covered.
If your situation requires that you file a lawsuit or personal injury claim with Uber, Lyft, or another ridesharing company, prepare for opposition and some difficulty. These companies exist to make money and they will not exactly leap to provide you with the money you need.
Del Rio & Caraway is very familiar with the challenges accompaning rideshare accident claims and are dedicated to pursuing the compensation you deserve. Call (916) 229-6755 to get a free review of your case!
What Should I Do After Being in an Uber or Lyft Accident?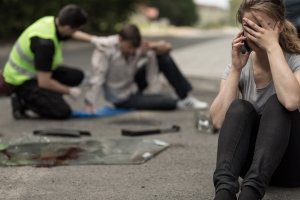 If you were a passenger being transported by an Uber or Lyft driver at the time of the accident, you should collect the name, contact, and insurance information of both drivers. Do so even if you are not injured (or do not think you have been injured) at the time of the accident, because you may need it later. (This is especially true if you unknowingly sustained a soft tissue injury such as a concussion.)
If you were an Uber or Lyft driver, you should also collect the other driver's information and that of your passenger(s). Even though ridesharing companies typically insure drivers, they (the drivers) are still considered independent contractors and must first rely on their own auto insurance provider to appropriately compensate affected drivers and passengers after an accident. However, the company's insurance policy can be in if your personal insurance isn't enough to cover the full cost of the accident and resulting injuries—but the company is likely to fight it in order to keep from having to pay up.
If you were another driver or passenger at the time of the accident, it is equally important that you obtain important information from the other drivers and passengers, regardless of apparent injuries. As time goes on, you may discover that you have been adversely affected by the accident and wish to seek compensation from the other driver.
Injured persons may need to seek compensation from Uber or Lyft if a driver's insurance policy is not enough, as may be the case if there are serious injuries such as spinal fractures, brain damage, or other long-term harm. Be advised that you cannot do this on your own. A corporation like Uber will look for reasons to discredit your claim or low-ball you with far less compensation than you need to afford hospital bills, medicine, rehabilitation, and other costs of recovery.
Speak To Us Today -
(916) 229-6755
As soon as you are in an accident, collect information from all other parties involved, ensure a proper police report is made, seek immediate medical attention, then contact a Sacramento Uber & Lyft accident lawyer. At Del Rio & Caraway, P.C., we can help you ensure you are protected and prevent insurance providers and ridesharing companies from taking advantage of you.
Fierce Advocates Standing Beside You
Meet Our Trial-Ready Personal Injury Attorneys
Aggressively Advocating On Your Behalf

We'll go toe-to-toe with insurance companies on your behalf to make sure you're getting a fair settlement and take care of all of the negotiations that follow.

Legal Services Tailored For You

Every case posses its own unique challenges, which is why we always adjust our approach based upon the specific circumstances surrounding your case.

No Fees Unless We Win

We're committed to getting you the best possible outcome regardless of the size or scope of your case and charge no up-front legal fees for our services.