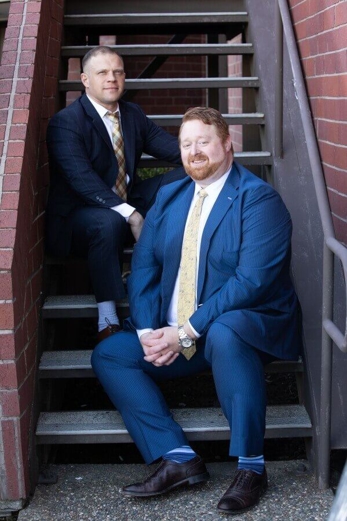 There are big changes happening at Del Rio & Caraway, P.C.! Our firm is excited to announce that we will be adding two new attorneys to our staff, Charles Caraway and Virginia Martucci, and subsequently changing our firm name from Del Rio & Caraway, P.C. to Del Rio & Caraway, P.C.
Although our firm name may be changing, our legal team is proud to continue delivering the same skilled, dedicated legal advocacy to those in need. For years we have used our legal knowledge and resources to help injured individuals in Sacramento and beyond, and it is our goal to continue handling complex, unique legal situations for our clients.
About Our New Partner
Charles, or "Chuck," Caraway will join our team as a partner and will work alongside Attorney Daniel Del Rio to fight for injured victims throughout the Sacramento area. Attorney Caraway served in the Marines before going on to obtain a Bachelor's degree in history and his Juris Doctorate. He has always been drawn to the law and is passionate about giving voice to those in need. Attorney Caraway is a member of the Sacramento Bar Association and the Capital City Trial Lawyers Association, and has been listed as a Super Lawyers Rising Star for his outstanding legal work.
We know that both Attorney Caraway and Attorney Martucci have a lot to bring to the table, and we are excited to see how their experience and expertise can further benefit our clients.
At Del Rio & Caraway, P.C., our clients always have been, and will continue to be, the top priority. To date, our firm has obtained millions of dollars in verdicts and settlements on behalf of our clients, and we have proudly fought back against big companies to advocate for our clients' rights. We understand how difficult it is to deal with the aftermath of a serious injury, which is why we are determined to provide each client and family with the support they need and deserve.
Out of luck? Call Dan & Chuck! Contact Del Rio & Caraway, P.C today to discuss your personal injury case with our experienced Sacramento lawyers.