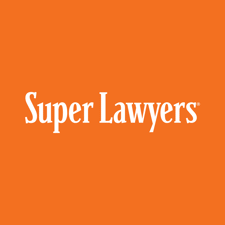 Del Rio & Caraway, P.C. is proud to announce that our attorneys Daniel Del Rio and Charles Caraway are 2019 Super Lawyers® Rising Stars!
Daniel graduated from the University of the Pacific, McGeorge School of Law, and has recovered millions of dollars in compensation for his injured clients since becoming a practicing lawyer. He has dedicated his legal career to representing those who have been injured as a result of another's negligence, and has been recognized for his professional achievement regularly. This most recent distinction comes as no surprise, as his thoroughness and his steadfast dedication he shows to the success of his clients is clear to anyone who has worked with him. Daniel has been elected to the Super Lawyers® Rising Stars since 2011.
Attorney Charles "Chuck" Caraway, another graduate of the University of the Pacific, McGeorge School of Law, committed to personal injury law after gaining experience in various other legal fields. Before pursuing law, Charles served as a sergeant in the United States Marine Corps. In addition to his practice, he is also a member of the Sacramento County Bar Association, the Consumer Attorneys of California, and the Capitol City Trial Lawyers Association. This is his third year on Super Lawyers® Rising Stars list.
Each year, the Super Lawyers® organization recognizes 5% of practicing attorneys on their lists, and only 2.5% in each state as Rising Stars. A lawyer cannot nominate themselves — they must be nominated by their peers, the Super Lawyers team, or a third party. Once nominated, attorneys are evaluated on 12 categories: verdicts and settlements, transactions, representative clients, experience, honors and awards, licenses and certifications, position in their firm, professional activity, community service, scholarly contributions, education and employment background, and other achievements. The selection process also includes a peer evaluation.
Congratulations to Daniel and Chuck on another year of recognition as outstanding legal advocates!
To schedule a free consultation with the Del Rio & Caraway, P.C. team, contact us online or call (916) 229-6755.