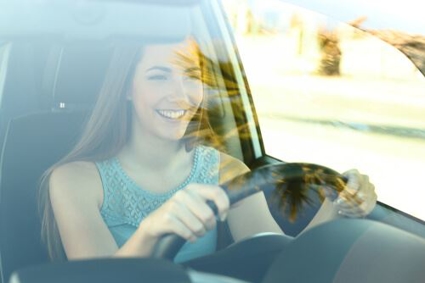 Your teenager has finally passed driver's education, and aced their driver's license exam without a hitch. Before you hand them the keys to the family car, you need to make sure they're properly insured – and for many parents, that means simply adding them to the family car insurance plan without a second thought.
Of course, teen drivers can cost a small fortune to insure, and there are some other important liability issues you'll want to keep in mind before reaching out to your insurance agent. At Del Rio & Caraway, P.C., our car accident attorneys have seen many tragic cases involving teenage drivers, and we know how important it is that they have full insurance coverage.
In this post, we'll discuss a few things to consider before adding your teen to the current family plan.
Why Are Teenage Drivers More Expensive to Insure?
It goes without saying that teenage drivers are some of the most at-risk individuals on the road. Because of their youth and lack of experience, drivers aged between 16 and 19 years old face the highest risks of motor vehicle crashes, according to the Centers for Disease Control and Prevention (CDC). In addition to having slower reflexes than adults, teens have a higher tendency to talk on the phone, text, and become distracted, making them far more likely to get in a serious accident.
Thanks to these statistics, insurance companies can spike the rates for teen drivers significantly, because they know that teenagers are more likely to get into a crash. Although many insurers will consider factors like GPA, gender, and location when adding a teenager to your plan, the fact remains that your insurance will increase, no matter how well your child does in school.
Teens Need Better Coverage, Too
Because they're more likely to crash, your teenager probably won't have sufficient insurance coverage from the state's mandatory minimums. This is especially true in the state of California, where the regulated auto insurance minimums are much lower than in other states. For bodily injury liability alone, you only need $15,000 per person and $30,000 per accident to comply with the law – and this is almost never enough to cover an accident, even a very minor one.
If you do decide to add a teenage driver to your account, you should consider raising the liability limits on your entire plan. It's recommended that you have at least $100,000 for bodily injury, $300,000 for total injury, and $100,000 for property damage, particularly with a teenager on your insurance. In some cases, that may still not be enough to protect you from a liability claim, so it's important to review your situation with a qualified insurance agent.
Affordable Options for Insuring Teen Drivers
In California, your teen is automatically covered under your plan while they have a learner's permit. The minute they get their license, however, the law requires them to be officially included on an insurance plan.
For most families, it can be difficult to cover the costs of a teen driver and raise liability limits all at once. If you're concerned about your budget, you may want to consider asking your teenager to pay for insurance on their own, or to offer up a partial contribution each month. Whether funded by allowance or an after-school job, asking your teen to pay can underscore the seriousness of driving a car – and the scale of their responsibility to other drivers.
Another option is to do some comparison shopping for another car insurance plan. It's a good idea to switch your providers periodically to ensure the best possible rates, and bringing a new teenager onto the plan could present the perfect opportunity. Some providers may offer discounts for good grades and other incentives, too.
Need Assistance After an Accident?
No matter how much you prepare your teenager for the road, they may still get into a car accident. If the worst comes to pass, you can trust that our Sacramento accident lawyers will handle your teen driver's case with care and compassion. With decades of experience standing up for our injured clients, our committed attorneys at Del Rio & Caraway, P.C. can offer the seasoned and professional counsel you need in a crisis.
Call (916) 229-6755 today for a free case evaluation.