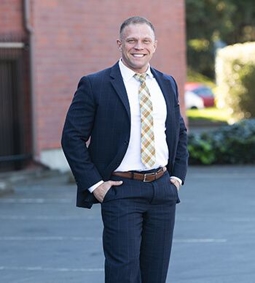 At Del Rio & Caraway, P.C., our entire firm is dedicated to serving our personal injury clients and securing the compensation they need after an accident. That's why we're excited to share that Attorney Chuck Caraway has been recognized by AIOPIA as one of the 10 Best Personal Injury Attorneys for Client Satisfaction in 2019!
Each year, the American Institute of Personal Injury Attorneys (AIOPIA) recognizes those lawyers who have showed exemplary skill and a high level of client satisfaction over the previous year. Relying on client and peer nominations, rigorous research methods, and an entirely independent evaluation process, AIOPIA then selects the "10 Best" attorneys for each state.
We truly care about our clients here at Del Rio & Caraway, P.C., and we value Attorney Chuck Caraway's unparalleled dedication to providing the highest level of legal service. On behalf of our entire firm, we'd like to congratulate him for earning this prestigious award.
Compassionate Advocacy for the Injured
For our skilled team, being a lawyer isn't just a job: It's a calling to help the injured navigate their way through tough situations. Because of this approach, we take the time to craft customized legal strategies that actually work, ensuring that our clients have the funds to cover their losses. By remaining available for calls 24/7 and assigning a dedicated case manager for every client, we can provide the compassionate and powerful legal advocacy you need after a serious injury.
Call (916) 229-6755 today for a consultation with our Sacramento team!